Our projects keep the highest standards of modern ships while respecting the traditions of naval art.
Seatech Engineering Ltd was established in 2003 as a ship designing company with the main office in Gdansk and subsidiary in Szczecin. Our primary activities are focused on high-value-added projects of medium-sized vessels covering all disciplines of widely understood naval architecture: scientific ships, fishing vessels, ferries, LNG bunkering vessels, Navy and Patrol Boats or inland navigation ships. Besides developing own designs, we cooperate with shipyards during production processes for new buildings and also support repair yards in the entire process of retrofit (from feasibility studies and 3D scanning to workshop documentation and onboard supervision).
Scope of activities

Design steel and aluminum structures (from fairings of ship body lines, using stability calculations, strength calculations to class drawings and workshop or "As-Built" documentation)
Design of piping systems (from schematics with calculations to spools and isometric drawings in coordination with other parties)
Design of electrical power and distribution systems, machinery automation and control systems
Design of dedicated construction facilities for shipyards, ports and onshore petroleum industry
Basic and Class approval designs
Project management and supervision
Client representation and process overseeing on behalf of the client
Consultation and provision of expertise to the shipbuilding industry
Retrofits scanning and project
Building process verification
Onboard inspections and yard supervising
Sea trials
Brokerage and consulting
Project documentation is prepared using mainly Nupas-Cadmatic 3D designing system, AutoCAD, NAPA, 3deXpierence software, Rhinoceros, OctaneRender, NAPA (after separate agreement), GeniE, Nauticus Hull, Mars 2000.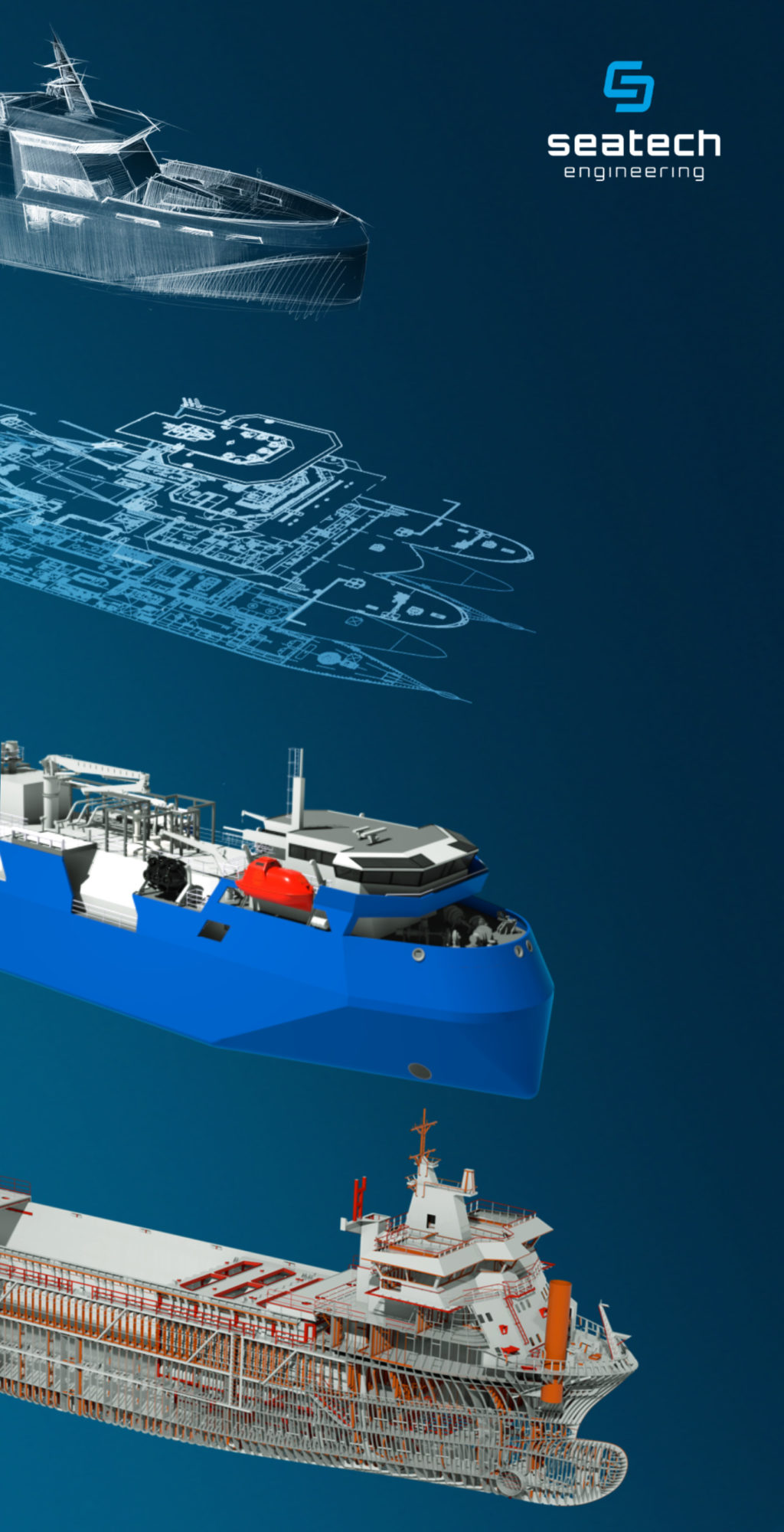 We observe carefully the development of gas-fueled ships and give comprehensive solutions for supply gas to gas-fueled ships. New environmental restrictions concerning air pollutions from ships request a new type of fuels for marine applications. From a list of all alternative fuels, gas becomes the most attractive one, mainly due to low cost and relatively the same burning principles as in engines that use conventional diesel.