1st Education Career Fair EDU OFFSHORE WIND – Gdansk Poland
Eager students looking to plan their future careers are in luck, as EDU OFFSHORE WIND 2023 is the perfect green energy event for those who want to learn more about wind energy and offshore job opportunities.
This innovative career planning fair will be held on a national scale and bring together offshore wind industry leaders from Poland and abroad, including Seatech Engineering (STAND A66). It's an excellent chance for high school and university students to gain valuable insight into the green energy labor market. Organized by Seatech Engineering in partnership with the Polish Wind Energy Association (PWEA), this event will help attendees gain a better understanding of the various job roles that make up the offshore wind industry. From engineers and project managers to technologists and environmental experts, participants will be able to explore job opportunities in green energy firsthand.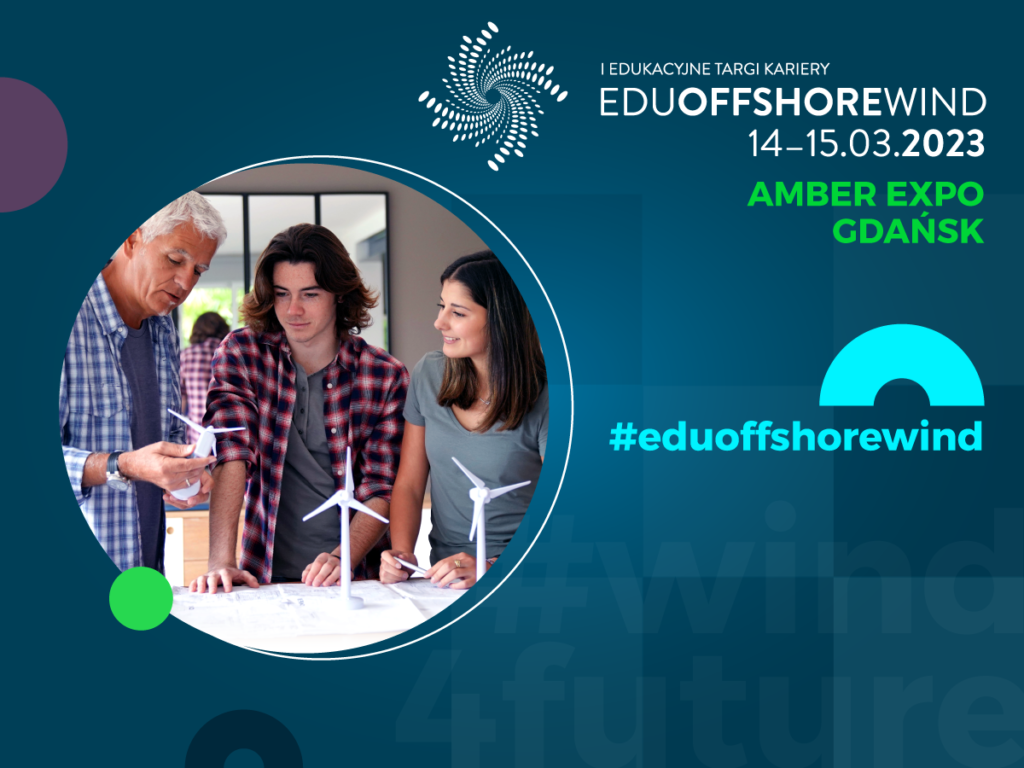 What's more, EDU OFFSHORE WIND 2023 has been supported by the Ministry of Science and Higher Education of Poland, which further adds credibility to the event. This support is a testament to how green energy has become an increasingly important part of our economy – it's an essential part of transitioning to a carbon-neutral future! So if you're looking for an opportunity to get ahead in your green energy career planning, then don't miss out on EDU OFFSHORE WIND 2023!
Let's shape our future together!
Opening hours:
14th March 2023 (Tuesday) 9 am – 5 pm
15th March 2023 (Wednesday) 9 am – 5 pm
Location:
AmberExpo, ul. Żaglowa 11