Presentation of CTV vessel in Brest, for the Polish Offshore
On March 27, 2023, French shipbuilding group PIRIOU handed over another CTV unit to shipowner Atlantique Maritime Services.
This is the 10th unit designed to service wind farms built by this shipyard.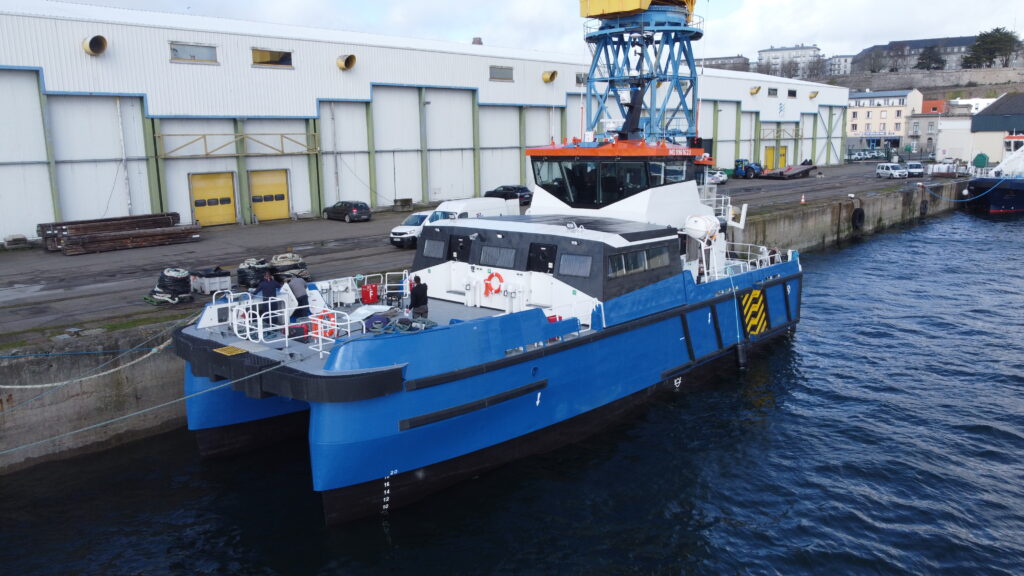 A few days before the unit was handed over to the French shipowner, Seatech Engineering organized a viewing opportunity for Polish shipowners targeting future CTV vessel operations.
Seatech Engineering and PIRIOU have worked very closely together for almost 20 years. In the 15 years that we have been part of this French group and the last 5 years that we have been operating on a typical partnership basis, we have done more than 100 joint projects. Many of these ships (partially equipped hulls) have been and are being built in Polish shipyards, and we are mediating this Polish-French cooperation, both in terms of formal (bidding and contract negotiations) and subsequent supervision during construction," explains Adam Slipy, president of Seatech Engineering.

"We have added an important element to our standard services, strengthening our expertise and position in the local market. Namely, we became the exclusive sales representative for ships built by PIRIOU for the so-called Polish offshore wind market. As a result, we were able to invite several Polish shipowners to Brest to see the vessel. Some of the shipowners showed up in person, and some of them were able to view the vessel during the online broadcast," adds Adam Slipy.
The presentation of the vessel took place in Brest, although it was built at Piriou Vietnam, a Vietnamese shipyard owned by the group, and then transported to Brest, where it was registered under the French flag.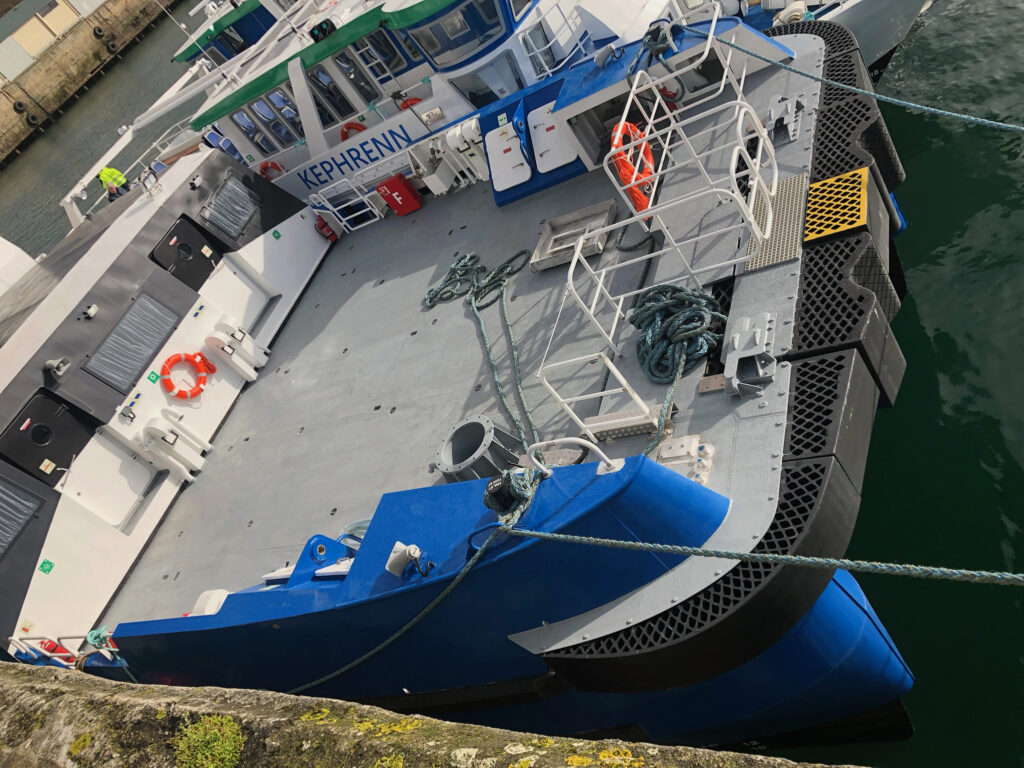 The ship was built in "speculative form," meaning that at the time construction began there was no target customer and it was only a few weeks before she was transported to Europe that a contract was signed for her purchase. This was possible because the vessel meets the high requirements of most developers and is prepared for future propulsion modifications for low-emission requirements.
In addition to several interesting technical proposals that reduce the cost of construction, two solutions are worth noting. The first is a modular passenger compartment for 24 technicians, mounted on anti-vibration pads to increase the comfort of travel to the wind farm. It can be dismantled or replaced in just a few hours. The second solution is an unusual double bow bumper system to compensate for impacts against the bow-landing structure on the windmill foundation.
Technical characteristics:
Aluminum catamaran construction
Overall length 26.65 m
Width 9.00 m
Max. draught 1.97 m
Fuel capacity 25 m3
Crew 3
Technicians 24
Container cargo 1×20′ or 2×10′ container (fore deck) and 1×10′ container (aft deck)
Propulsion 2x main engine 1066 kW IMO TIER III
2x set screw
BV classifier
Hybrid version (optional) batteries, 2x e-motors, dedicated Power Management System
"Interestingly, it might seem that such presentations of a ship made by a foreign manufacturer might be a conflict of interest for the Polish shipbuilding market, which we treat as a target market for our CTV projects. On the contrary, the opposite is true. First of all, the demand for the production of offshore elevator vessels will soon be much greater than the production capacity of European shipyards. On the other hand, and most importantly, this allows both us as designers and our clients, i.e. Polish shipowners, to get acquainted with real needs and solutions to reduce construction costs. I am convinced that this will directly translate into an easier process of ordering and building ships in Polish shipyards," – explains Pawel Klim, head of offshore projects at Seatech Engineering.